"

(The music industry) – taught me to really put your money where your mouth is, it was a lot of situations that I've been in where it didn't matter how talented I may have been-if you didn't have your money right or if your business wasn't right and everything wasn't in order you wouldn't be listened to at all."
 Alvin Vincent Triggs II (born February 28, 1986), known by stage name Princinnati, is an Ohio based national Hip Hop recording artist. He was born to Tori and Alvin Triggs Sr. in Portsmouth, NH where his father was stationed and served at an United States Air Force base for years. Years later, his parents relocated to Cincinnati, OH where Princinnati saw his first glance of the entertainment industry (growing up). Princinnati officially began his music career in 2006 recording his first song and performing at small town talent shows and open mics. It was just a year into Princinnati's career where he experienced tragedy and a life shattering moment, the death of his very close relative, Chaz McCray. Struck with grief and depression, Princinnati was able to channel the loss of family and other recent events into his music. Creating music provided Princinnati much comfort in his life as well as fill the void of loss. Over the years, Princinnati's hard work as an entertainer has paid off (through hard work and artist development), allowing for him to perform from local talent shows to stadiums and arenas. Overall, Princinnati's perseverance has shown that his new found success is no fluke but a sign of things to come.
101.1 The Wiz #FreestyleFriday w/ DJ J Dough feat. Princinnati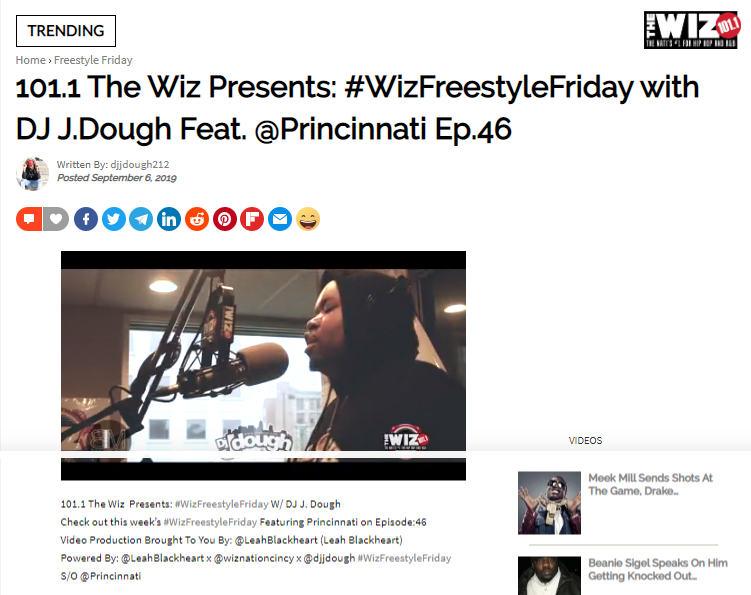 The Kidd Chris Show (Podcast) via 102.7 WEBN [iHeart Radio]
Hot 107.9 Birthday Bash 2018 "Who's Hot" Artist Showcase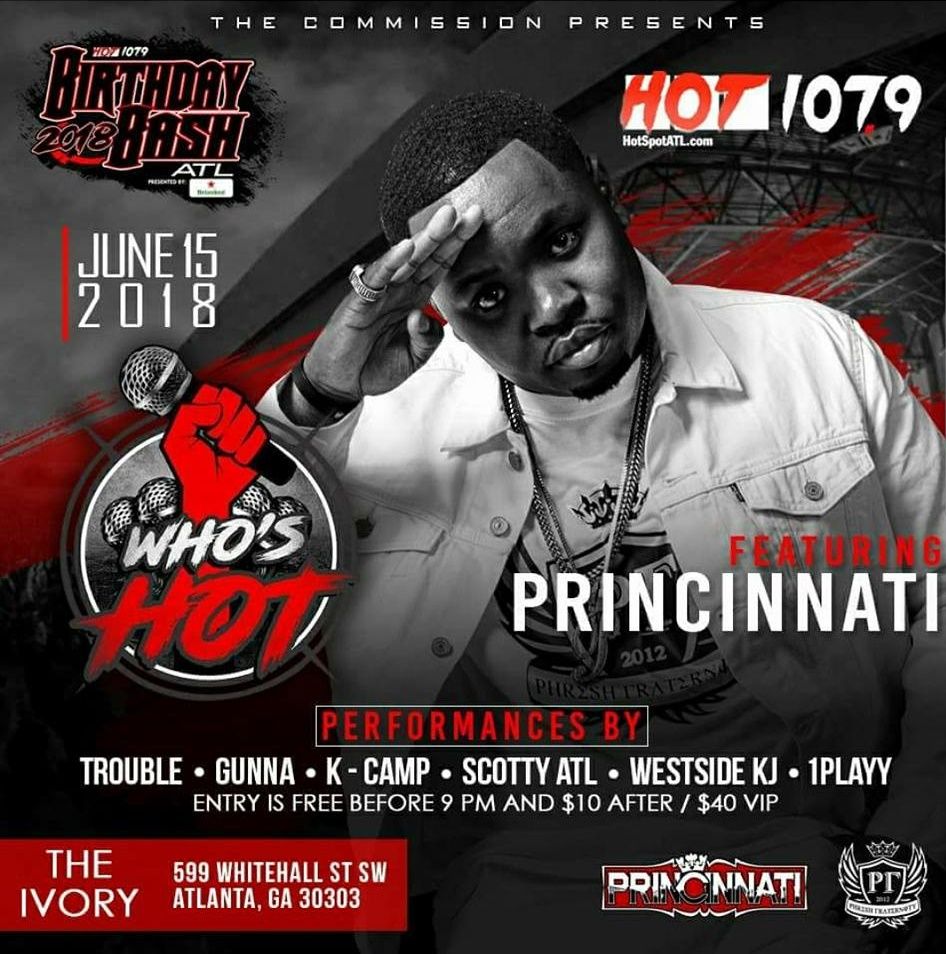 The Kidd Chris Show (Podcast) via 102.7 WEBN  [iHeart Radio]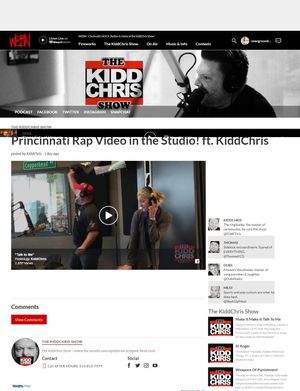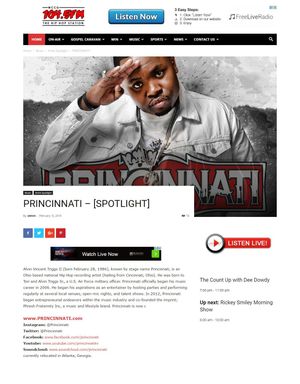 HOT 107.9 Birthday Bash ATL "Block Party"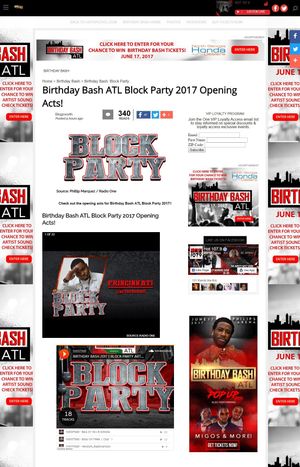 Phresh Fraternity Inc. presents radio single "QUE PASA" by Princinnati featuring Artimar Cole. "Que Pasa" is a high energy and heavy bass filled, bounce track which features witty Spanish lingo. DBLCIN Magazine currently has "Que Pasa" featured to its website. Be sure to check out www.PRINCINNATI.com and his EPK (url link below). This song can be found on Pandora and Spotify, as well as streamed online via Soundcloud:
https://soundcloud.com/princinnati/que-pasa-feat-artimar-cole

From Cincy to the ATL!  Princinnati stops by The Brunchshow via UptownRadio513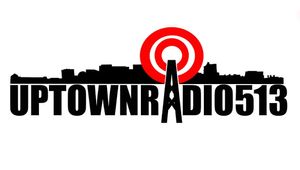 Princinnati comes by the station during his brief visit to the city. Were glad to have had the chance to sit down with this young artist and hear his perspective of the local and industry scene.  We also got a chance to preview the new single and discuss how Atlanta is helping his movement. As long as he's working and repping that C-hat, we always will be here to support his music.  Check out the interview here
Or visit our website and click the interview tab.
Uptown Radio Radio Interview w/ Princinnati



The Popi Slim Show (Podcast) - Princinnati Returns via Podbean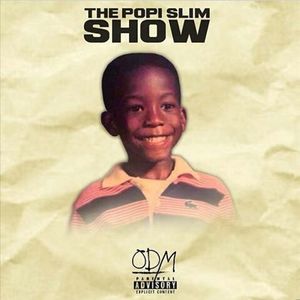 This episode we are joined again by our good friend Princinnati and Jessica Owens of allureevolutions.com If you heard the first episode with our guest you don't want to miss this one tune in it's Lit.



513 Heat Winner is Princinnati "Throw It All" [LISTEN]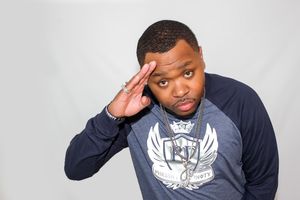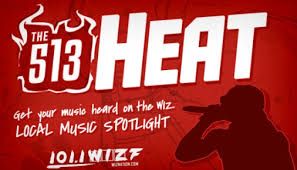 Title: Throw It All
Description:  Princinnati, is an Ohio based music recording artist from Cincinnati but currently residing in Atlanta, Georgia. Current single "Throw It All" and "All That"

Sources:
https://www.follownews.com/513-heat-winner-is-princinnati--throw-it-all-listen-1lfxx

https://twitter.com/wiznationcincy/status/756237538969448448



All Hail Princinnati via PurpleKloud.net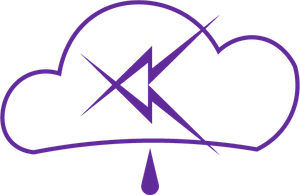 May I have your attention please?
AYO Cincinnati WASHH POPPIN?- CLEARLY we have all been sleeping if we haven't gotten a chance to peep one of OH's illest rising stars Princinnati of Phreshfraternity. Luckily we got to sit and talk goals, projects, and new music after being featured on WordStarHipHop.com pulling over 11,000 views....



@Princinnati - All That [Label Submitted] via WorldStarHipHop





@Princinnati - All That #PhreshFraternity 

Shot by @highcaliberfilmsatl 

Starring @missgoddess88 

Download link 
https://soundcloud.com/princinnati/all-that 

Find #AllThat on Pandora, Spotify, and all other music streaming sites. 

Follow @Princinnati 
Instagram 
Snapchat 
Twitter 
Facebook


The Popi Slim Show (Podcast) - Vaginal Intake feat. Princinnati via Podbean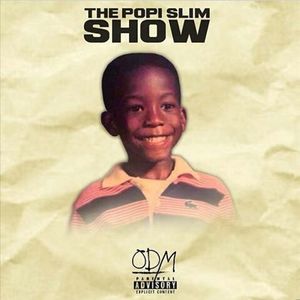 This special episode we are joined by artist Princinnati and we speak on Hip Hop, his love for the The Cavs, where he wants to take his brand Phresh Fraternity , and his music progression being a artist from Cincinnati. Tune in and make sure you check out all his outlets @Princinnati that's for IG, Snap, Facebook, etc.. Its Lit!


PRINCINNATI -"THROW IT ALL" @PRINCINNATI via SHE BLOGGIN

Splurge friendly release, "Throw It All" is one for the make it rain playlists. Check out the video above for the club banger. Popular nationally Ohio artist Princinnati, is gearing up to drop a Valentine's Day gift, dubbed "Ladies Night". On top of that he plans to follow up with his latest effort the "Welcome to Princinnati" EP. Follow him now to stay on top of his new releases !!

https://youtu.be/5uLOdHIoYE0



Nati Flava Artist Princinnati Interviews With Nella D (Video) via 101.1 WIZFM




Nati Flava Artist Princinnati talks Nella D about how life has been after he opened up for Future at Nati Summer Bash, the success of his single 'Throw It All', moving to Atlanta to pursue his career and more!


Watch Princinnati's music video for "Throw It All"


Watch Princinnati's Nati Summer Bash Performance opening up for Future


Watch the Official Nati Summer Bash Post Concert Trailer




Congratulations To Our Nati's Own Winners Witty Barz and Princinnati!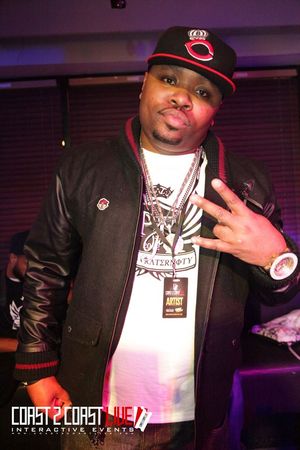 Nati's hottest artists stepped up to take the stage at the Nati Summer Bash but only two made the cut.  Congratulations to Witty Barz and Princinnati for winning ourNati's Own contest.  These artists will blaze the stage at Nati Summer Bash and you need to be in the building to see it all go up!
Check out some of their music here and make sure you buy you Nati Summer Bash tickets here: http://www.ticketmaster.com/event/16004EA625C158CF
Princinnati:  https://youtu.be/5uLOdHIoYE0


PRINCINNATI PERFORMS AT COAST 2 COAST LIVE | ATL EDITION 12/8/14 - 1ST PLACE via Coast 2 Coast Live




To perform at a Coast 2 Coast LIVE Showcase, submit at http://www.coast2coastlive.com

Princinnati (@Princinnati) Performs at Coast 2 Coast LIVE | ATL Edition 12/8/14 - 1st Place

Coast 2 Coast LIVE tours the nation looking for the best new artists in 10 cities every month. Artists perform for a panel of celebrity judges including Platinum/Grammy Winning Producers, Major DJs, A&R's and more Artists can submit to perform at a showcase in their area at http://www.coast2coastlive.com 

Artist
--------
Princinnati - Princinnati is the hottest new rap sensation hailing from Ohio. He was born Alvin Vincent Triggs II on February 28, 1986 to Tori and Alvin T...

For More Info:
http://coast2coastmixtapes.com/member/princinnati
http://www.mtv.com/artists/princinnati/
http://Facebook.com/Princinnati
http://YouTube.com/PRINCINNATITV
http://twitter.com/@Princinnati
http://MySpace.com/Princinnati

Guest Showcase Judges
-------------------------------------
KING PIN - CORE DJ , COOL RUNNING DJ , MANAGER TO THE 1 DJ IN THE SOUTH BIGGA RANKIN (http://twitter.com/@RAPJUGGERNAUT)

J. Rob - Grammy Nominated Producer/Engineer for Chrisette Michele, Wale, Dru Hill, K. Michelle, Bobby V. and more (http://twitter.com/@OfficialJRob)

DJ Tephlon - Nightclub, Tour and Mixtape DJ For Taylor Gang Artist Berner (http://twitter.com/@DJ_Tephlon)

DJ HOLLYGROVE - Coast2Coast DJ/ Former Road DJ for Riff Raff, Lil O, Mr Wired Up. Current Dj on Chop Not Slop Sundays 93.7 The Beat Houston (http://twitter.com/@DJ_Hollygrove)

Monday, December 08, 2014 9:00 PM

Harlem Nights
201 Courtland Street Northeast
Atlanta, GA 30303